Provided by The UPS Store – Stroh Ranch
View original article here.

07 October 2019 | Alex Penfield
Boardroom? Business formal? Smart casual? Dressing for work has become a confusing game. Getting ready for a day at the office is no longer a one-suit-fits-all situation. Instead, it has been replaced by a large range of appropriate options and outfits. As a small business owner, you have the opportunity to determine a dress code for your company based on your specific business needs, the products or services you provide, and the overall vibe you are trying to convey. Regardless of your industry, what you wear affects your productivity and perception. A moving company staffed with men in suits won't be able to efficiently perform its duties, and a company dealing with more formal matters, such as finances, won't instill a high level of confidence if the staff is wearing sweats and sneakers. Every company has different needs and goals, but a few ground rules will ensure you are always dressed to set up your small business for success.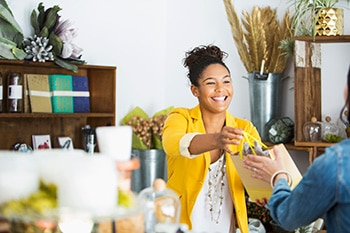 Set the Ground Rules
As the head of your small business, it's up to you to set the expectations around the dress code at work. Set clear parameters around what you deem appropriate and set guidelines, such as the ones found here, to help employees navigate the policy.
Ditch the Disheveled
While many small businesses call for a more relaxed atmosphere, it's important to stay polished, even if you're dressing down. If your appearance comes across as sloppy or unkempt — whether that's from a holey shirt or stained pants — it can reflect poorly on your business and work product.
Set Yourself Apart
When you think about Steve Jobs, an image of his iconic minimalistic black turtleneck probably pops into your head. Creating an understated aesthetic that is uniquely yours can help to differentiate your business and help you stick out in the minds of your consumers.
Less Is More
Differentiating yourself can be a plus, but alienating consumers with over-the-top outfits can have the opposite effect. Steer clear of overly revealing clothing, opinionated T-shirts and outlandish designs. You don't want to risk taking away from the value of your business and its services by distracting consumers.
Dress the Part
Selling high-end? Suit up. In the art space? Feel free to dress and accessorize outside the box to convey your creative spirit. It's best to dress as an embodiment of the services or goods you are selling. Consumers will feed off of your overall aesthetic and correlate it to your product. If you're still feeling unsure, experiment with your look, and take note of how consumers react to certain colors or styles as a way to hone your ideal business attire.
Look Good, Feel Good
There is something to be said for the old adage, "When you look your best, it can really help to improve your mood." According to Entrepreneur, 45 percent of people believe they are at their most productive when wearing clothing they feel comfortable in. Whether that means wearing your favorite pair of jeans to feel in your element or putting on that power suit when you want to command attention, your consumers will notice and appreciate when you are looking and feeling at the top of your game.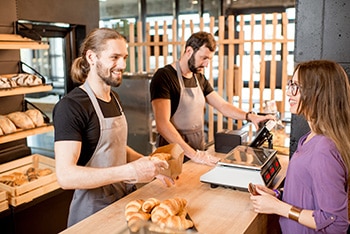 Finding the ideal attire aesthetic for your small business can be a confusing world to navigate, especially if you are managing others. But if you take note of other businesses you believe have the right formula and follow these guidelines, you should find yourself in a dress-code groove that works best for your unique venture.