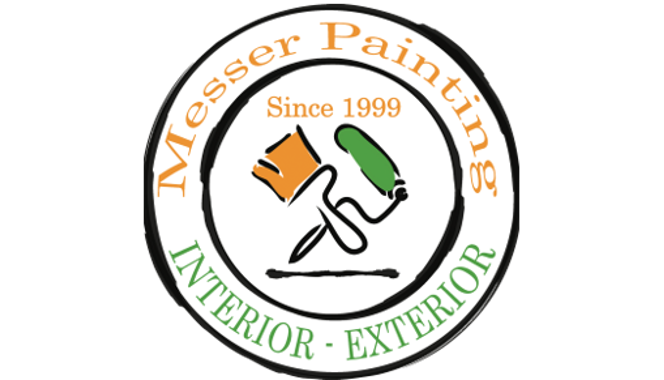 Terms & restrictions apply. This offer may only be redeemed on the BlockParty mobile app.
Address
PO Box 3380
Parker, CO 80134
Phone
(303) 517-4142
Website
messerpaintingllc.com
Hours
M-F 9am-7pm
Sat 9am-7pm
Choose Messer Painting for all of your Commercial and Residential Painting needs! Services include:
Interior Painting
If it's time to put a fresh coat of paint on your walls, ceilings, baseboards, or cabinets, then call Messer Painting, LLC. We have over 30 years of experience in the painting industry. You can rest assured that we'll do a high-quality job with all your painting.
Exterior Painting
Tired of your home looking like every other house on your street? Why not change the color with a fresh, new paint job?   At Messer Painting, LLC, we power wash before every exterior paint job, and can help you achieve an exterior makeover without spending a fortune.
Wood Finishes
Need to replace your wood trim or other stained woodwork? Don't worry about matching your current stain because we offer custom stain matching. You won't be able to tell the difference between your current stain and the matched stain when we're done!
Floor Finishes
Polished concrete floors are tough, but a coat of sealer will improve their color and make them more resistant to stains, spills and scrapes. Sealers are especially recommended in kitchens and bathrooms where traffic is heaviest.
Performance Coatings
We use only heated high pressure equipment and an advanced Polyurea Resin material that will give you a highly durable, uniform liner that conforms to the surface sprayed with a factory finished look. Our Polyurea material will dry in less than 5 seconds and contains 0% volatile organic compounds and is non-flammable. Our material is warp, crack and split resistant making it a maintenance and worry free solution to your needs. All of this is backed by our limited lifetime warranty. Our Polyurea is extremely versatile and has been effectively used for not only truck beds but: trailers, jeep tubs, boats, decks, floors, tank linings and hundreds of other uses.
Dustless Sand Blasting
The stripping power of our Dustless Sand Blaster will simply amaze you! This machine has the power and capability to remove even the hardest of built up gunk and can strip away paint, rust, calcium, grime, mold and more, from any cement, concrete, wood, or metal surface.
Power Washing Recovery
If environmental compliance is important to you and your facility, the technique, and power washing equipment we use for water recovery is the answer. Messer Painting, LLC has the experience and equipment to provide impressive end results after pressure washing. We also meet or exceed the environmental protection agencies (EPA) recommended practices regarding wash water recovery and control.!