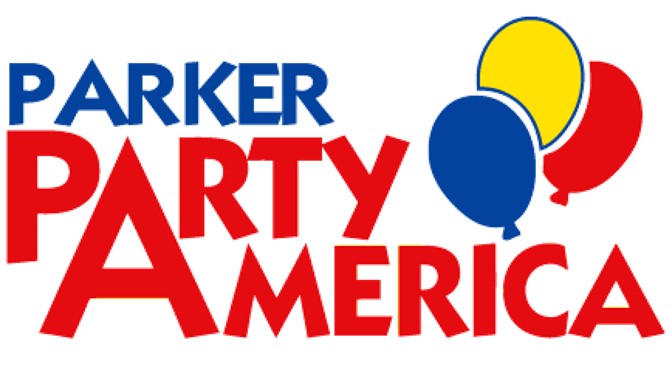 Terms & restrictions apply. This offer may only be redeemed on the BlockParty mobile app.
Address
11177 Dransfeldt Rd #145
Parker, CO 80134
Phone
(303) 841-3837
Website
www.parkerparty.com
Hours
Mon-Thurs 9:30am-8pm
Fri 9am-8pm
Sat 9am-7pm
Sun 10am-4pm
About Parker Party America
Balloons are the brightest way to lift someone's day and to make any occasion extra special.  Whether you are celebrating a birthday, graduation or just Taco Tuesday, Parker Party America has everything you need to make your next event one to remember.
Locally owned by Matt and Cindy Kavanaugh, Parker Party America offers a huge selection of party supplies, hundreds of balloons plus themed party décor.  Party America's focus is to provide an excellent customer experience as you shop their 10,000 square foot store in Douglas County. They also specialize in custom balloon décor and can build and deliver balloon arches, columns and other one of a kind décor.  Though they offer costumes and costume accessories all year long for parties and school events, in the fall, the store is transformed into a family friendly Halloween Superstore!
In the age of online shopping, a Mom and Pop brick and mortar store can be overlooked.  But, with kids shopping carts to push through the aisles jam-packed with the latest novelties, tableware and decorations, the whole family will have a great time shopping while Party America's knowledgeable staff can offer suggestions and help coordinate a party with memories that last a lifetime!