Having Trouble with Google Maps on your iPhone or iPad Device? Try This.
Provided by Experimax Parker.
View original article here.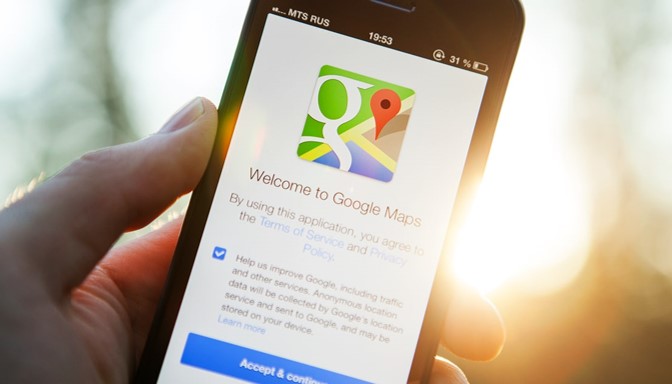 The advent of mapping systems on mobile devices has been revolutionary. People can now rely on their Apple devices more than ever for directions and exploration. It's convenient, practical, and efficient. For some iPhone or iPad device users, Google Maps is the preferred mapping system even though Apple® devices utilize their own mapping system. There are occasions when Google Maps and Apple devices may have integration issues though. This can result in the app crashing while in use, the map giving inaccurate information and/or the app functioning slower than usual. This can be frustrating to users who are relying on the maps to navigate.
If the app doesn't operate properly, try one of these ideas to improve the quality.
Switch phone to Airplane mode. This is a temporary, quick-fix that sometimes works. Simply turn the device to Airplane mode through the Settings on your device. After a few minutes, disable Airplane mode.
Restart your device and relaunch the Google Maps app. It's a simple step but powering off and restarting your iPhone or iPad device can solve a variety of issues. This is a refresh for your device and for the app.
Turn on Location Services. Under your device's Settings > Privacy > Verify Location Services is on. This is indicated by a green highlight. Slide to enable/disable.
Update the Google Maps app. It's important to remember that apps need to be updated just like the mobile device. Either update Google Maps through the App Store by going to the App Store, tapping on your Profile and scrolling down to check app updates (tap on Google Maps if it's listed) or do a background app refresh. From your device's settings, verify that the Background App Refresh is enabled.
Check for device updates. Be sure to regularly check for updates for your device. The updates ensure that your device has all the "tools" necessary for it to work properly.
If your device and Google Maps continue to have issues, our local techs would be happy to take a look at it for you. Stop by anytime and we can discuss the issues you're having and what you've tried already. Our local stores are your local tech center – stop by anytime.