The day we've all been waiting for is finally here! Live sports are back! The MLB, NBA, MLS, and NHL are all back in action, with the NFL not far behind. While these games might be starting, the stadiums will still be empty of any fans for a while. Luckily, Parker has the next best thing to being at the game – watching the games live at one of your favorite Parker restaurants!
We've compiled a list of the best place in town to relax, eat, and drink while watching your favorite teams.
1. Hilltop Tap House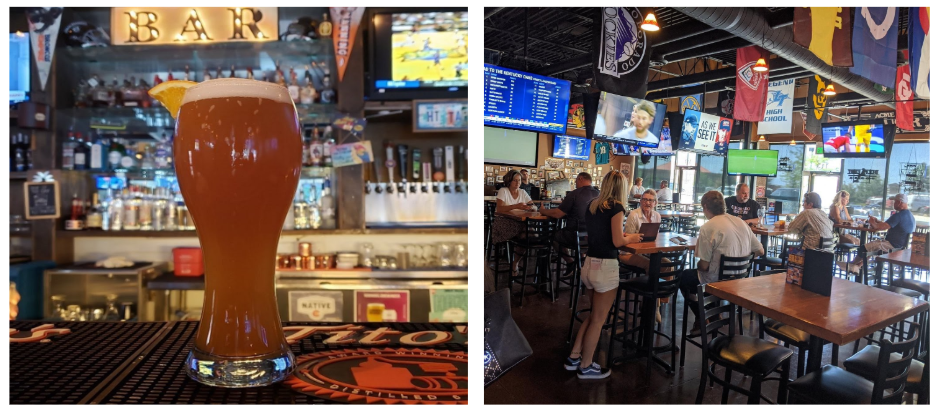 Hilltop Tap House provides a friendly atmosphere and always has 16 beers on tap, many of which are from local Colorado breweries! Hilltop prides themselves on being a great sports bar, with 20 high definition TVs, a 110-inch projector screen, and they carry all sports channels so you won't miss a single play! Find a spot and get ready to watch live sports, while devouring some wings with a cold beer at Hilltop Tap House!
2. The Gym Co

The Gym Co Tavern is a new local favorite to get out of the house and watch your team play! With great deals and a happy hour Monday-Saturday it's hard not to have a great time. With a menu that ranges from pizza to a charcuterie pretzel board you are guaranteed to find the perfect meal or snack to order while watching live sports.
3. Parker Pour House

Parker Pour House is another great locally-owned tap room in Parker. PPH has 25 taps that rotate frequently, allowing you to discover and find your new favorite beer. Not only do they offer great beer but also wine, mead and seltzers. With a comfortable neighborhood feel and big screen TVs lining the walls, this pour house was made for locals looking to support their favorite teams!
4. Tailgate Tavern & Grill

Tailgate Tavern is a perfect spot to catch a live game in Parker! With 11 TVs throughout this Parker restaurant, you can enjoy all your favorite live action sports. Their menu has everything from sandwiches to steak, so you are sure to find your favorite game foods. Tailgate is open from 9am to 2am, so youl'll be able to catch the play no matter what time of day.
5. 20 Mile Tap House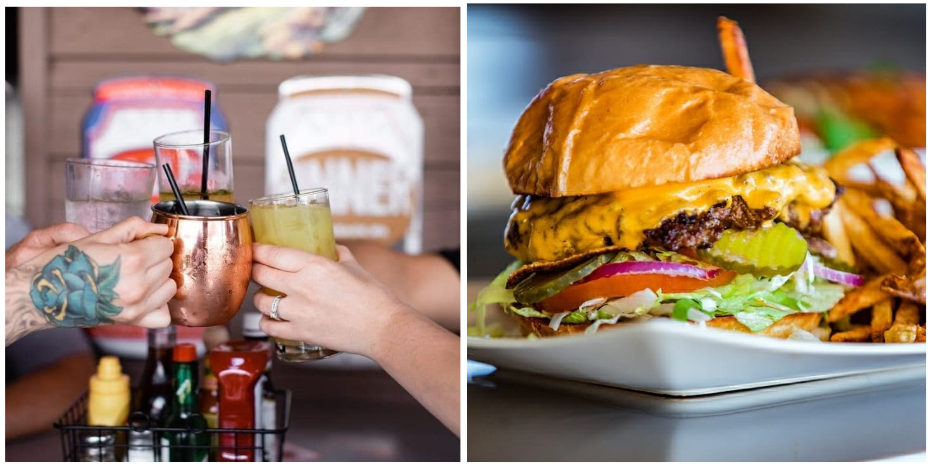 The 20 Mile Tap House's motto is "Great beer, Great friends, and great food make a winning combination," and they don't disappoint! With their focus on local craft beer and spirits they have created a great pub to support the community. Sports are all about coming together to cheer on your team, so throw on a jersey, head to 20 Mile, and sip on some local beer while your team takes on the competition.
6. West Main Taproom + Grill

A lively and memorable restaurant in Parker, West Main makes for a great spot to stop and watch live sports! It has a unique theme of having 54 Colorado tap beers to represent the 54 14ers in Colorado. This restaurant is truly proud of being from Colorado just like all local sports fans! Make sure to check out West Main when looking for a place to watch your team's next game.
It feels great to finally see our favorite athletes playing their sports again! Make this experience even better at any of these top-notch Parker restaurants. Grab a friend, throw on a jersey and make your way to any of these 6 spots to have the best time with great local food, beer, and live sports!
Do you have a favorite go-to spot in town to watch sports? Let us know where in the comments!